Collin Top, Mid Hill and Carncormick are a line of lonely hills to the south of the fleshpots of Glenariff. Lacking the distinction of Slemish and the loftiness of Trostan, theyre nevertheless a hillwalk of considerable, erm, character (shall we say), especially if the inconvenient outlier of Soarns Hill is included. A bit of research on MV suggested a modified version of gerryms previous track using slemishs information to take in Soarns Hill.
I started at the water treatment plant too, although it is possible to park at the dam. Across the dam and along the south bank of Dungonell Reservoir (faint trods here) to the second stream...from here a fence leads all the way to the summit of Collin Top and is the going is fairly straightforward.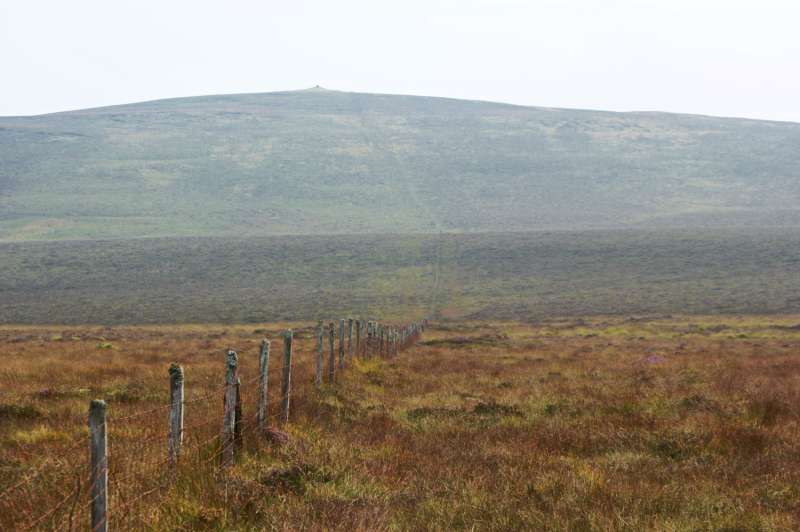 It continues to be straightforward following the fenceline over an intervening bump to the summit slopes of Mid Hill; the forest comes alongside during this section. A diversion is needed to the indeterminate (there are a few candidates) top. From here I returned to the fence at the corner of the forest and followed it SE then SW to the firebreak leading to the top of Soarns Hill (the second firebreak you come to). The going in the forest is slightly tougher, and a forest road is crossed midway.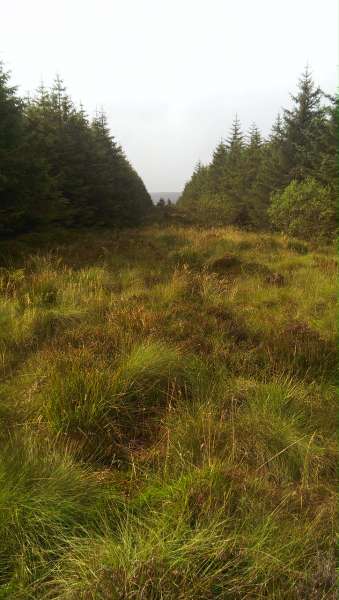 After returning to the forest edge comes the fun section, aiming for the col between Mid Hill and Carncormick and the headwaters of the Forkings Burn. This is tough and energy sapping terrain, but if you err towards the left of the direct line various fences will aid your passage (because there tend to be traces of previous human passage alongside them!). The final climb to Carncormick (alongside another fence and over a fair few laterally joining ones) is a bit wetter than what has gone before, but not horrendously so.
My original plan had been to head back to the Carncormick-Mid Hill col and head directly back to the reservoir from there, but that would involve crossing the Red Sea, a bog whose notoriety is so extensive as to warrant a reference in the Old Testament. So instead I chose to retrace my steps back to the last fence junction, and head NW down said fence to a minor road near Cargan, from where a couple of miles of tarmac lead back to the car.