Welcome to MountainViews
If you want to use the website often please enrol (quick and free) at top right.
For more map options click on any overview map area or any detail map feature.
Detail Map Features
Showing 18 items:
Dooish 651.5m,
Aghla Beg South Top 602.3m,
Aghla More 581.2m,
Aghla Beg 563.9m,
Mackoght 555m,
Saggartnadooish 506.4m,
Ardloughnabrackbaddy 472.5m,
Crocknalaragagh 470.6m,
Tracks:

2773, 29km
2223, 16km
2396, 13km
2765, 11km
2288, 10km
2204, 9km
2135, 9km
2893, 7km
4710, 7km
4769, 5km
Find Suggested Walks

Find hill, mountain, island, coastal feature.
Videos




Recent Contributions

Get Notifications

Exquisite Aghlas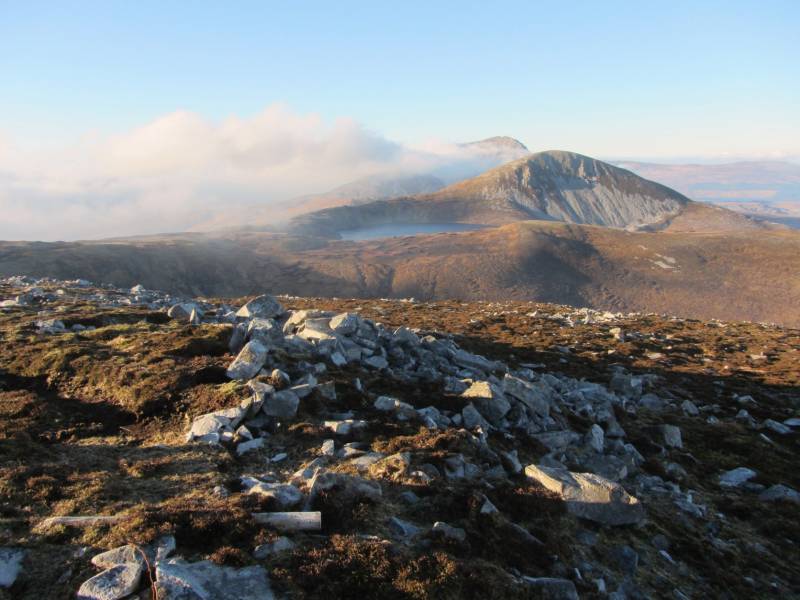 The Aghlas
The Aghlas are right up there with our very best. From these peaks you get to view some of the most amazing scenery in the country, if not the world. Donegal is so staggeringly underrated. How is that possible? How has the secret been so carefully kept? The Donegal native speaks softly and musically. He does not boast. She is not proud. Yet they have much to be proud of, and could boast without fear of contradiction. And in north Donegal you have this trio of conical peaks with lakes above and below, nestled among lines and lines of noble mountains, looking down on the great ocean:sublimely, superlatively, stunningly beautiful. What a riot of images. I am breathless.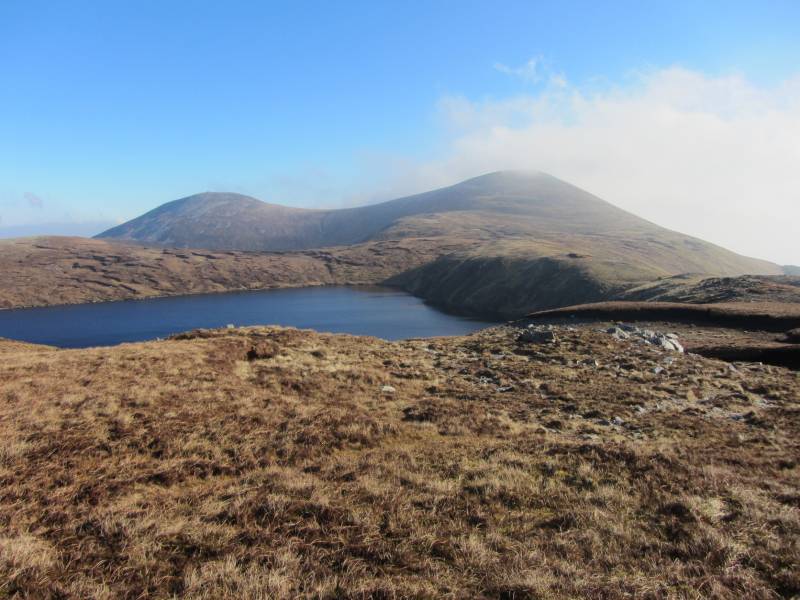 Getting There
The hard work is getting onto the platform that hosts the three peaks. Once that is done the hop from summit to summit is easy enough. So you get a big reward for your early effort. I am satisfied that I was wrong to attempt to begin my journey from the west. You will see that I parked my car at Procklis and headed north, over the bridge, and then turned to face Aghla Beg. I got permission to go through a farm at 7am simply because the farmer was up working and let me in, although he made it clear he was making an exception for me.. When I came down, and crossed the river at the head of the lake, I was surrounded by Private Property signs and felt mortally embarassed to be crossing a working farm. My advice: ascend from the south east.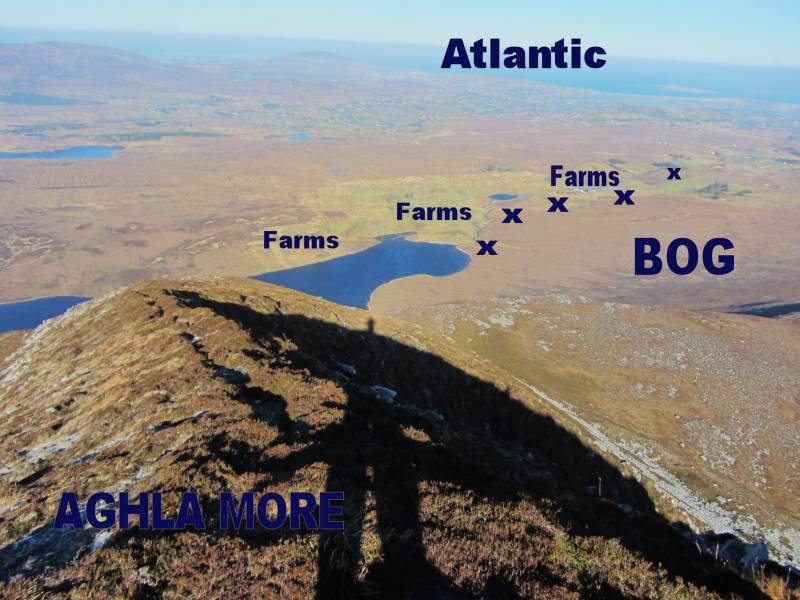 ---