Welcome to MountainViews
If you want to use the website often please enrol (quick and free) at top right.
For more map options click on any overview map area or any detail map feature.
Detail Map Features
Showing 20 of a total of 50 items:
Slieve Donard 850m,
Slieve Commedagh 767m,
Slieve Binnian 745.9m,
Slieve Bearnagh 739m,
Slievelamagan 702.2m,
Slieve Meelbeg 701.9m,
Slieve Bearnagh North Tor 680m,
Slieve Meelmore 680m,
Slieve Binnian North Top 678m,
Slieve Binnian North Tor 670m,
Tracks:

2672, 38km
3423, 25km
3381, 23km
668, 21km
3052, 20km
3258, 20km
3827, 19km
2001, 19km
2286, 18km
3889, 17km
Find Suggested Walks

Find hill, mountain, island, coastal feature.
Videos




Conditions and Info
Use of MountainViews is governed by
conditions.
General information about the site is
here.
Opinions in material here are not necessarily endorsed by MountainViews.
Hillwalking is a risk sport. Information in comments, walks or shared GPS tracks may not be accurate for example as regards safety or access permission. You are responsible for your safety and your permission to walk see
conditions.
Credits and list definitions are listed here
Credits
Scavenger Number Nine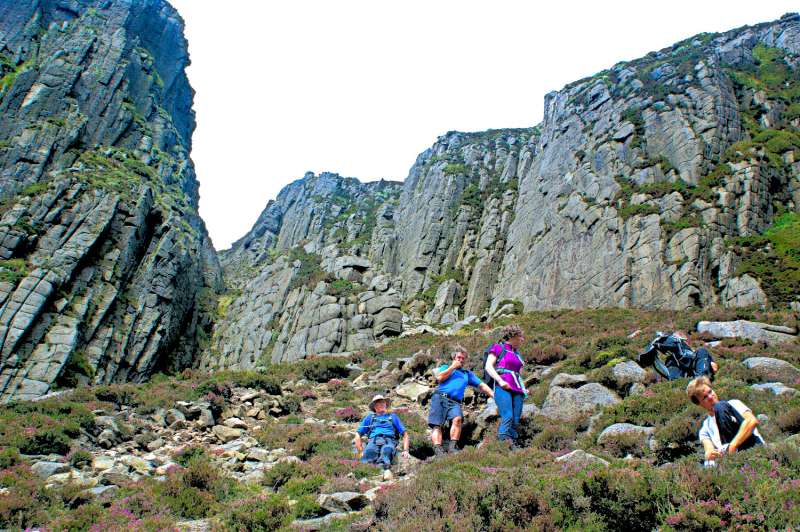 A day of blazing sunshine. Starting and finishing at Carrick Little car park, up the Annalong Valley to just past Slieve Beg, cutting back to the foot of the Devils Coachroad. Up the Coachroad (see comment under Slieve Beg) to the summit, then on over Cove Mountain and Slievelamagan before the final long pull up Slieve Binnian (here the party split with some gritting their teeth and biting their tongues along the MHT "made" path and others taking the old path).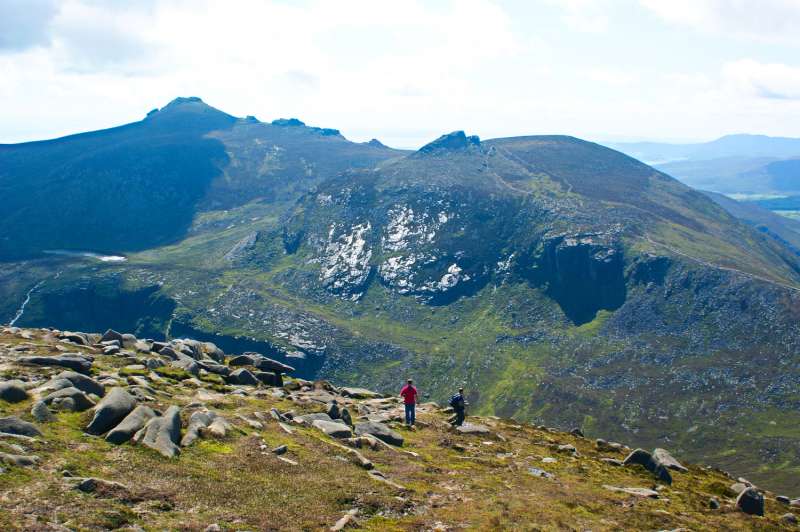 From Binnian summit the Mourne Wall was followed back down to the Annalong track and the return to the start.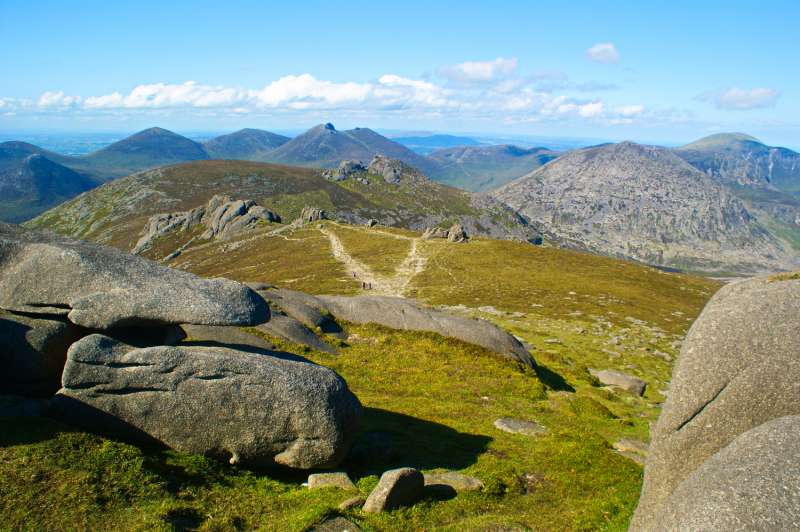 "It took you all day to do that?" - Mary