simon3
2017-05-09 07:10:17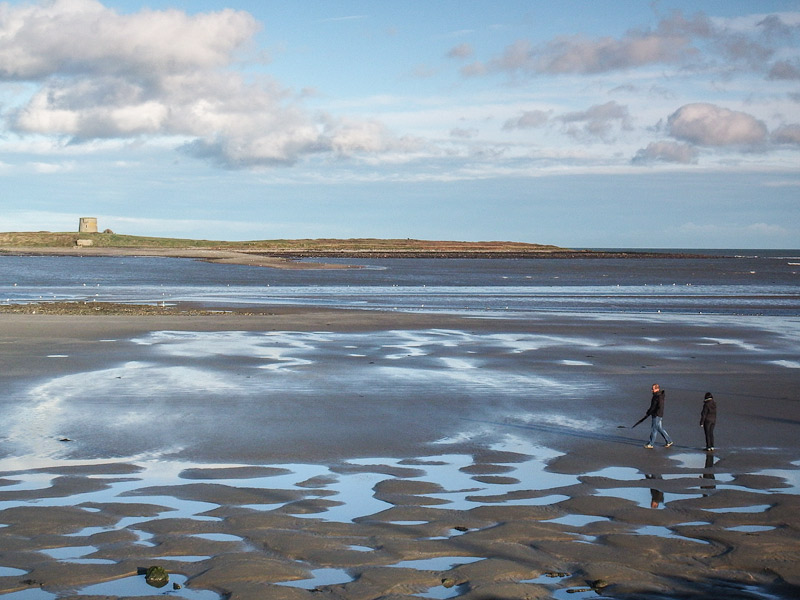 Picture:

Shenick Island, north County Dublin, reachable at low tide (Contract pics)




Islands, islands, Irish islands.

Context of comment:

Some background. MountainViews has had some islands for many years, for example we have had say Inishnabro, a mountain of the coast of Dingle in SW Ireland. It wasn't so much we had this place as an island as that it had a peak which met the criteria for one our lists, in this case the Binnions, summits with a prominence over 100m

Inisnabro is the sort of wild interesting place that can only be reached with some form of non-public transport such as a rented boat or a sea-kayak. There are hundreds of islands around the island of Ireland, some small, some very large. When we were offered the possibility of using a list of islands we jumped at the chance. The opportunity came from David Walsh, sea-kayaker and author of OileŠin "The Irish Islands Guide". With David's permission we took the geographical data from this magnificent book and constructed the list of additional islands that we have added today.
There are some 549 extra islands. The considerable work to transcribe the data was done by Mark Brennan with normalisation done by Simon Stewart.


Message:

So now we have the extra islands inserted. The data we have includes something of the way MountainViews does things and something of the way sea-kayakers as in OileŠin do things. So we have the information about highest point on each island as the position and the position of a suggested landing place suitable for kayakers as an additional field. Islands are not included in "Mountain Areas" unless they meet the criteria for one or more of our other lists such as the Binnions. Instead they are grouped by county such as "Kerry Islands"

You can now see the islands on the "main area display", the first page most people view when looking at the website. You can do much the same as you can with summits such as entering information about them with photos, including gps tracks around them, clicking where you have visited them etc.

I suppose you might ask "What has this to do with hillwalking or even walking?" The short answer is that for traditional hillwalkers not immediately a lot. The longer answer is that you may find that the islands include a huge reservoir of interesting wild space that you can explore over time. A few can be reached "On Foot" (we attempt to say which), you can hire a boat or take up sea-kayaking. Of course, if you are already a sea-kayaker then we hope this will be a useful resource to allow you visualise where the islands of David Walsh's book are and to mark which ones you have visited. There is a rudimentary facility for showing who has visited what which will be improved over time.

Also, can we mention that the islands information is part of a further project to include coastal hills and coastal features such as headlands and points. The next phase will be coastal hills.


Additional points:

Finally, although the data in OileŠin is extremely mature and virtually error free, the process of getting it to MountainViews with additional information wasn't. We expect there are dozens of errors of various sorts. You can propose changes using the "Propose Places Database Change" button. So if you find the highpoint of an island that has been assigned the wrong county, the wrong position, the wrong status as to whether it can be reached on foot etc, make a change proposal.

ENJOY!