CaptainVertigo
2012-09-17 23:44:20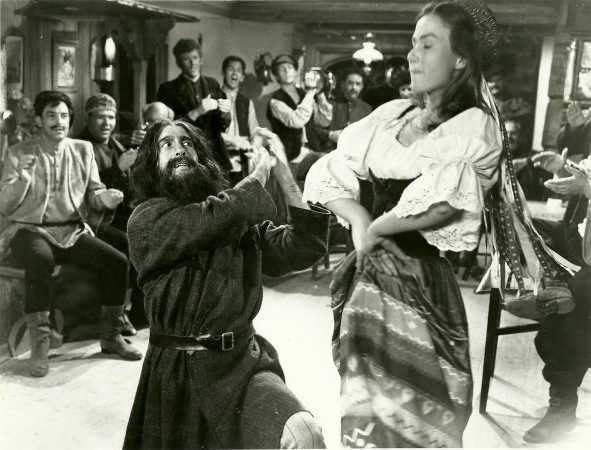 Picture:

Savonarola Implores The Duchess to Preserve us from The Paths (Contract pics)




Our Common Purpose Outshines Our Differences

Bleck Cra did a helluva lot of crying in the wilderness before the rest of us finally began to put fingers to keyboard in signifiicant numbers on the subject of our desire to conserve our natural uplands. It takes a bit of a Savonarola pulling his hair out to stir the herd. In that singular stampede there have been some Pamplonically bruised egos - collateral damage in the China shop - but my sense is that what binds us is far greater than what divides us. It is one thing to "know" something, it is another to articulate it. The other night, in a deliberately tedious way, I managed to persuade myself that in an ideal world there would be no foreign forests, no windmills, no teletowers, no roads, no bridges, no tracks, no paths, no helicopter landing pads. But we do not live in a Platonically ideal world. We certainly don't live in a static world. Yesterday's seabed is today's mountaintop. We are are spinning at over 600 mph while hurtling around the sun at over 60,000 mph. There are no absolute paradises. Everything ebbs and flows. That is why we must bring huge focus to our thinking on conservation. We cannot "save" everything. Therefore we must be selective and ruthless. We must marshall our arguments so as to be ready for the endless red herrings that will be fired our way. I intend, in due course, to deal with the codologies of Health and Safety, Insurance, Tourism, comparative "path"ology, Wood as a Natural Product, Green Energy and much more. But equally we must be pragmatic about the adverse consequences of our own proselytising. The NUMBER ONE cause of mountain damage is people like us...people tramping up and down the hills of Ireland. Thankfully the great majority of mountains are unscarred. But the popular ones are suffering and in many cases the damage is very noticeable. Where that happens, a path of some kind may actually prevent a greater evil. Now that's not a judgment in any particular case, but simply accepting in principle that where the mountain is being cut open an ugly bandage may be better than an open wound. I can see that we may have to cede some of our precious mountains to the visigoths as you would throw lumps of meat to the lions in the hope that they might not devour your children. I recently did a circuit of the Dublin Mountains. One part of the circuit, Tibradden and Three Rock, was full of paths put there by the Dublin Mountain Way people. Folks, we can't defend everything...Now there's a big difference between the pathification of the Dublin Mountains which had already de facto surrendered to the city, and the mad Mourne carry on reported by BC. Paths, stairs and bridges can never be justified for the convenience of users or potential users. Wilderness is not to be tamed. Paths can only be a last resort when it is clear that the cure will not be worse than the disease.