The Highwayman Challenge 2018
The Highwayman Challenge 2018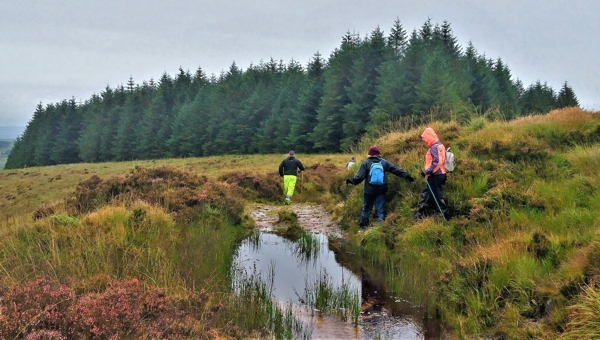 So now, "Tell me this and tell me no more . . ."
Can you remember back to when you were a young boy or girl and when you were out with your Mommy and saw a great big dirty puddle?? Well, what happened next??
Yeah, that's right - you took a running jump into it!! Way hey!!
Good clean Family Fun.
Such was this year's Highwayman Challenge once again, as what seemed like a hundred brightly coloured wellies as worn by a gang-load of incredibly enthusiastic young children all tore off at a rate of knots on the "C" Walk. As all their high-vis colours dazzled off into the Wilds, there would not be a single utterance of complaint. No Way! This was pure, honest excitement to be out celebrating a Free-Range Hillwalk!!
It was "Multi Colured Swap Shop" (Google it!) at the summit of Knockshanahullion where it must have felt like the top of the world to little legs.
The "B" Walk too was not to be found wanting in eager enthusiasm . . . and all this despite inclement weather! Packing a punch of a good 15km, this Walk had a generous compliment of the areas scouting fraternity. Here too could be seen a nurtured appreciation of the outdoors. Now when you consider that it would be a whole lot easier for these troops to stay at home and play XBox or PlayStation . . . Do not let anyone tell you that Challenge Walking is a given evil, which is contributing to ongoing erosion. Not when Type2 diabetes is on the rise and recent health reports are starting to suggest that we could be the first generation to outlive our own children!
No. This is Free-Range Ireland at its best, as was celebrated in a glorious patch of the Galtees. The ever so rare (and highly sought after) lesser-spotted BleckCra was said to be in fine oration too, on the "B" Walk . . . but this is one of those muses "where citation is needed".
The "Best of the Best (with honours)" were to be found attacking the "A" Walk with gusto, where the bracing wind and rain tried in vain to dampen spirits - but that was never going to happen! Over the course of near on 30km - the day would break to allow for a pleasant second half. Legend in his own lunchtime and local historian (and hero of our times) Jackill, recounted the times and tribulations of the Highwayman trails that crossed the Galtees, allowing characters of old, such as Willie Brennan to scourge the old coach routes.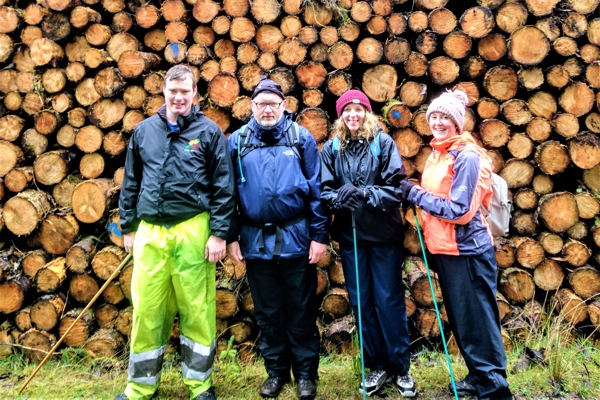 Cracking a stern whip and leaving the participants on the Challenge Walk under no illusions (Jackill, not Willie Brennan!), his now annual command, dictated once more . . . "we want you to experience the full misery of a challenge walk . . . no, we're not stopping . . . eat while you're moving"
With three Walks to choose from, Araglin Parents Association comes out in force to host the perfect introduction to Challenge Walking in Ireland. And back safe and sound and enjoining stew and apple pie, all parties from the three Walks trickle home and recant their day's adventure. Everything from herding stray cows to trying to chase down fast "strays" was recounted. This is new to many! Yet one can start to hear the new found interest in gear and clothing . . . "Look for a Vibram sole first, it won't let you down. . ."
"If you get yourself sprung walking poles they'll help prevent Tennis Elbow" (what! We're swinging rackets now??).
So it is on days like these where MountainViews Legends Jackill and BleckCra (citation needed) can be found with the future of Challenge Hillwalking in Ireland!! (That last part is Q.E.D.)
Thanks to All,
Jim Holmes