Welcome to MountainViews
If you want to use the website often please enrol (quick and free) at top right.
For more map options click on any mountain area or any detail feature.
Detail Map Features
Showing 20 of a total of 24 items:
Birreencorragh 698m,
Buckoogh 588m,
Birreencorragh South Top 564m,
Birreencorragh West Top 551m,
Knockaffertagh 517m,
Mount Eagle 427m,
Bullaunmore 388m,
Srahrevagh North 282m,
Muckanagh Hill 220m,
Srahmore 186m,
Tracks:

1394, 34km
3293, 32km
3113, 29km
1770, 27km
2754, 20km
2862, 20km
859, 17km
3165, 16km
2753, 13km
2690, 13km
Videos


Users Online:



eejaymm

,

Gus

,

GSheehy

,

trekker

,

Jim Holmes

,

scapania

,

hannukkah

,

Peter Walker

,

Fergalh


Guests online: 56

Conditions and Info
Use of MountainViews is governed by
conditions.
General information about the site is
here.
Opinions in material here are not necessarily endorsed by MountainViews.
Hillwalking is a risk sport. Information in comments, walks or shared GPS tracks may not be accurate for example as regards safety or access permission. You are responsible for your safety and your permission to walk see
conditions.
Credits and list definitions are listed here
Credits
The Merci 'Buckoogh' Loop
Theres a nice gradual walk in to this route. I decided to take the more direct route to Knockaffertagh via Letterkeeghaun which is wild enough . I was 12km into the walk before the cloud lifted, in places.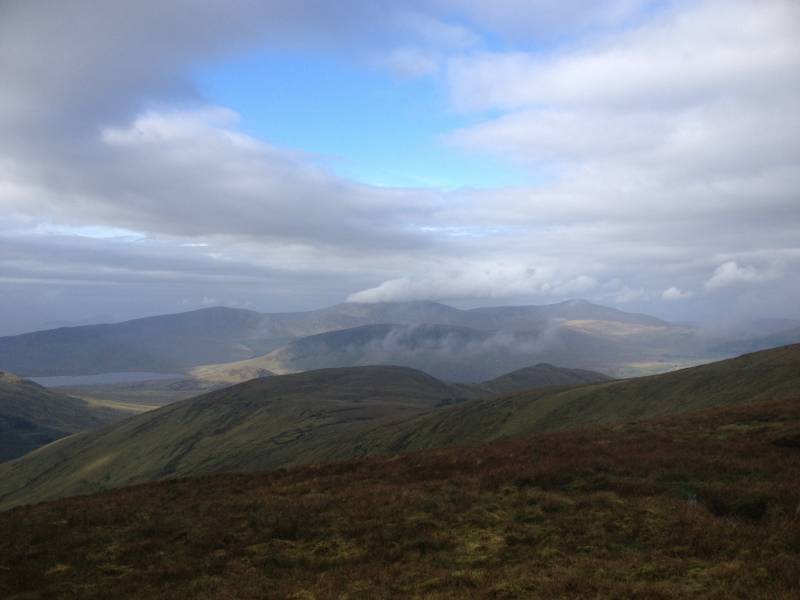 It appeared that the area around Birreencorragh had more foot fall that any other mountain Id been on. Theres some lovely spurs leading off it and you could see how folk might make a nice horseshoe (or 2) out of them.
Theres a fine pull up to Buckoogh out of the glen between itself and Mount Eagle. Its pretty sharp at the start but gradually softens out. Theres a fence down the whole way to the track, along the SE shoulder.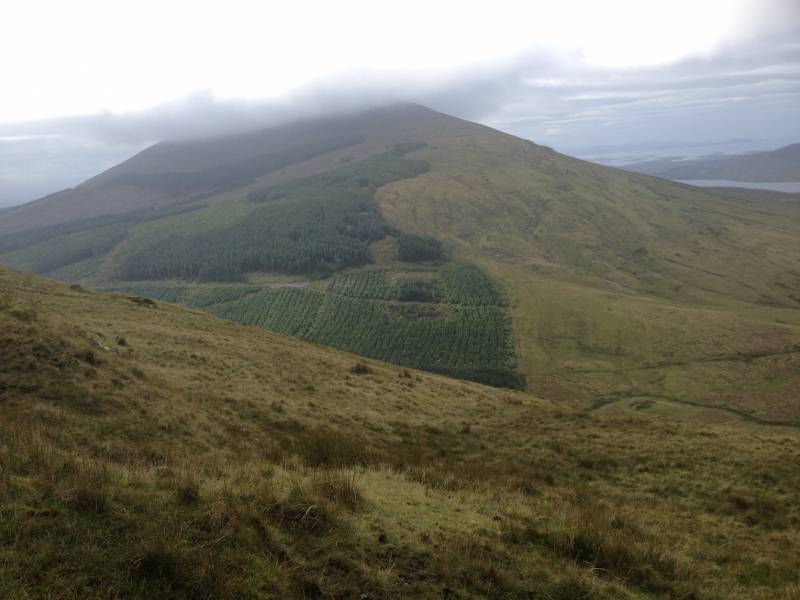 If you've more than one car I'd recommend leaving one around G014 995 as theres about 7km of track/road (not unintertesting)back to the Church at Cloondaff. Its not possible to drive across the track at G027 988, theres stepping stones there.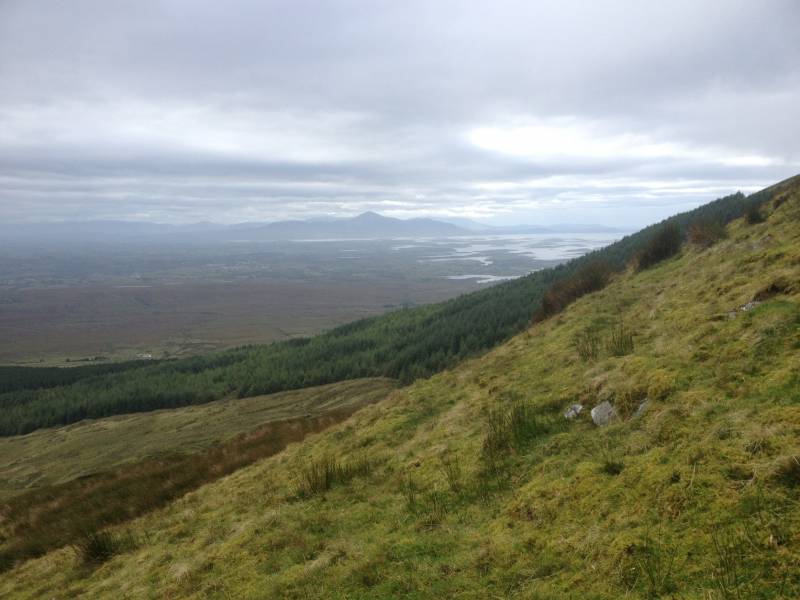 PS: Theres some mighty walking up this country. Highly recommended.